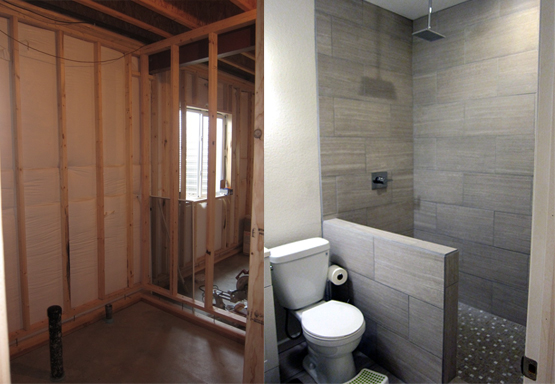 For each area of my basement finishing projects I've created some start-to-finish posts.  Each of these posts lay out the steps I took in each specific area and how they ended up.  Hopefully these offer some basement design ideas of your own, but also show you what you can get done when you put your mind to it!
Check out my basement bathroom finishing forum if you have additional questions as well!

Did someone say VIP shower?!? It's official, when you tile to the ceiling you're living VIP style. The basement bathroom was one of the largest undertakings of my basement finish. The tile required basically an entire week's worth of time, but when all is said and done I couldn't be happier.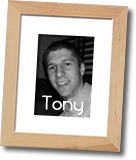 As always, comments and questions are more than welcome. If I didn't cover anything in this post you've got questions on, check out my basement bathroom finishing forum and post some topics. I'm here to help you finish your basement bathroom in VIP fashion!
Godspeed,
Tony