You've got to start somewhere on your new DIY basement project, and getting inspired is the best place I know.  Along with all the resources you'll find on this website, such as all of my start-to-finish posts, there are a few great places to do this.  We all know about the great Google machine.  Use it to your advantage.
Another great place to get inspired to design your new basement is Pinterest.  Ladies, you know what I'm talking about.  Fellas, if you haven't heard of Pinterest I'm guessing there's not many women in your life.  That being said, don't be afraid to use it.  As long as your girl doesn't catch you snooping around on her Pinterest account you'll be fine.  If she does, you can blame me, I can take it.
Pinterest is one of the best sites I know for collecting design ideas and saving them for your future DIY projects.  When getting started on finishing your basement, you should use this site to see what you can find.
Here are a few of the images I used for my basement design inspiration, hopefully they get your creative juices flowing:
I really like this setup.  The lighting, furniture, and rec area are all great.
Another cool setup. I focus on three things mostly in inspiration mode – lighting, furniture, and colors – while noting creative ideas I come across here and there.
If a basement home theater is in your sights, this furniture setup is killer.
The Home Theater – My Biggest Challenge
For me the home theater was nearly impossible to wrap my head around. I did so much research when I thought I had a decision made I would find a review or forum that disagreed with the decision I had made. It was like pulling my hair out trying to decide what I wanted to do.
At the end of the day here are the decisions I made for my home theater:
Projector: Epson 5010 UB
Screen: 135″ Vapex Fixed Frame Screen
Speakers:
– Front Left-Right: Pioneer Elite S-IW871-LR In-Wall
– Center: Pioneer Elite S-IW571L In-Wall
– Rear Surrounds: Pioneer SP-BS21-LR Bookshelf
– Rear Left-Right: Pioneer Elite S-IW671-LR In-Wall
Subwoofer: BIC America F12
Receiver: Yamaha Aventage RX-A820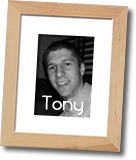 Hopefully these pictures have helped inspire you in some way. This is your basement and you can do what you want with it, don't hold back now.
Godspeed,
Tony
Share This