Saving money while finishing a basement is probably the reason you decided to tackle the project.  It's the reason I decided to, and I can tell you that I probably saved anywhere from $10,000-$35,000 by not hiring a contractor to do all the work.  Not everyone will see that type of savings, but there are a few things you can do to help save money at every step:
Designing and Planning
You can do this on your own, no need to hire anyone to do the design work for you.  Check out my basement ideas page to get those creative juices flowing!
Repair and Preparation
While I didn't spend any extensive time on this step, my page on preparing your basement for finishing has some great videos and tutorials I've found.
Framing Basement Walls
Tools tools tools.  If you don't have them, you CAN get access to them without breaking the bank.
Start with friends and relatives.  My father-in-law had an extensive set of tools, but not everything I needed.  I was able to use most of his tools but had to rely on other means to find some of the real time-saving tools.
Explore tool rental.  I ended up renting a masonry gun at my local Home Depot.  I spent about three days with it and saved instead of splurging on purchasing one.
Garage sales.  These can be your best friend, and if you find something you can use, barter to get it at a lower price.
Freecycle.org.  An awesome resource, and the best part, everything's free!  You can even post things that you need or want, it's worth a shot.
Habitat for Humanity ReStores.  I found cabinets for my garage here and my A/C condenser unit for super cheap!  I've seen sinks in great shape, toilets, and many things you normally wouldn't find anywhere else.
Craigslist.org.  If you haven't scoured craigslist before, this is the time.  A really easy forum for finding anything your heart might desire.  If you find something you want, ask for a lower price!
Drywalling
I made the decision to hire a professional, but ONLY for mudding and taping
To save money hang the drywall yourself and rent a Drywall Lift from Home Depot if you don't have any help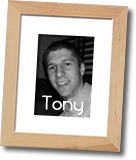 I hope you get a lot of value from this page. Saving money on your basement finishing or remodel project not only feels good, but makes you look good too.
Godspeed,
Tony
Share This