For each area of my basement finishing projects I've created some start-to-finish posts.  Each of these posts lay out the steps I took in each specific area and how they ended up.  Hopefully these offer some basement design ideas of your own, but also show you what you can get done when you put your mind to it!

The basement workout room is completely finished, and talk about benefits of working out in a cool basement! Sometimes I come down to the basement just to hang out in the summer, it's like free air conditioning!
The workout room turned out just fine, and I'm happy with the space. We really just needed some room to keep our workout equipment and this became the best place to keep it, hence the basement workout room. My favorite feature of this room is the PVC pipe that runs behind the drywall to house all the cables that run in between the TV and the cabinet. It gives it such a clean finish, I highly recommend spending the 30 extra minutes this will take you to assemble.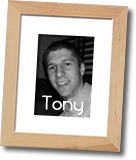 I hope these basement workout space pictures help inspire your DIY basement remodel, as always please comment with any questions!
Godspeed,
Tony